360 Physical Therapy - Chandler
Company Name: 360 Physical Therapy - Chandler
Status: Active
State: Arizona
Post: 85224-5223
County: Maricopa
City: Chandler
Address: 1076 West Chandler Boulevard UNIT 103
Phone: (480)821-1997
Fax: (480)821-1887
Email: unknown
Contact Owner: Tresha Baldwin
Web site: www.360physicaltherapy.com

SIC code: 804918

Industry group:

Health Services,

Business category:

Offices Of Health Practitioners Nec,

Subcategory:

Physical Therapists
Employees: 10
Gross Annual Sales (Revenue): 820,000
Overall: 360 Physical Therapy - Chandler is a business categorized under offices of health practitioners nec, which is part of the larger category health services. 360 Physical Therapy - Chandler is located at the address 1076 West Chandler Boulevard UNIT 103 in Chandler, Arizona 85224-5223. The Owner is Tresha Baldwin who can be contacted at (480)821-1997.
Description: Physical Therapy,
Working hours: Mon: 07:00 am - 07:00 pm, Tue: 07:00 am - 07:00 pm, Wed: 07:00 am - 07:00 pm, Thu: 07:00 am - 07:00 pm, Fri: 07:00 am - 07:00 pm, Sat: Closed, Sun: Closed
Tags:
Physical therapy clinic
Physical therapist
Rehabilitation center
Sports medicine clinic
In summary:
Exellent service,very good therapist,affordable accommodation.
The staff and therapists were professional, friendly and so accomodating.
Both my surgeon and my primary care physician really like this company also.
Recommended:
Click here to Inform about a mistake
40
Rating:
Location & access map for "360 Physical Therapy - Chandler"
Video street view near "360 Physical Therapy - Chandler"
Photo from "360 Physical Therapy - Chandler"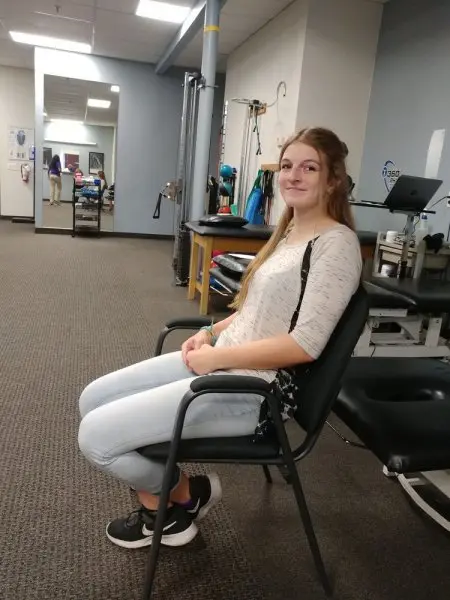 ---
360 Physical Therapy - Chandler (Health services, Clinics Of Dentists )

about:
Review/Comment
Name: L.A.E.B.
Message: Therapist very knowledgeable therapist. Very caring and supportive and very pleasant atmosphere.
Name: M.C.
Message: My name is Catherine Forrest my mom is a patient at 360 physical therapy Becky and Kat had been 2 of my mom's therapist but I have to say the care they have given my mom they have not only strengthened her physically they have emotionally helped her threw so much they have helped to bring her back to her old self before she had fell and broke her femur and hip it's been 5 months since her accident and I believe 3 months of PT 2x a week and Becky has pushed her to be back to her old self it's been the biggest blessing as a caregiver watching my mom become more independent thanks to this facility.
Name: I.L.
Message: Outstanding skills especially with my physical therapist Brian Moss I liked his professionalism I really recommend it to anyone
Name: R.C.
Message: Katarina Schulz is the best Physical Therapist I have ever had. I have had many in my time. She is funny, knowledgeable, personable, kind respectful, smart, caring and beautiful, inside and out. Thanks Kat, Rhonda Carter.
Name: S.S.
Message: I love 360 PT. The staff is warm and inviting, the therapists are knowledgeable and friendly. The environment is clean and well put together. The vibe feels good there, everyone seems happy and works well together. It's a well oiled machine! I highly recommend them.
Name: H.O.
Message: Just started physical therapy at 360 a few weeks ago. I've already noticed a difference in my level of pain and it has become much more manageable. Fabian is my therapist and he's awesome; very professional and informative about the techniques he uses. The whole staff has a great attitude and you leave feeling like you're actually making progress towards your goals. Would highly recommend to anyone that is considering physical therapy.
Name: E.B.
Message: The skill of the Therapists, the efficiency of the front desk folks, kind and friendly across the board. I always direct my doctor's and specialist to send me to 360 PT. I'm sure other physical therapy operations are good, but why not shoot for the stars? It's your recovery!
Name: D.L.
Message: I had unexpected progress and looked forward to my visits. Katrina Schulz made me feel safe and confident trying new exercises beyond what I anticipated. I went to dentist today and they all noticed how much better my mobility is from even 2 weeks ago. High five to my therapist!